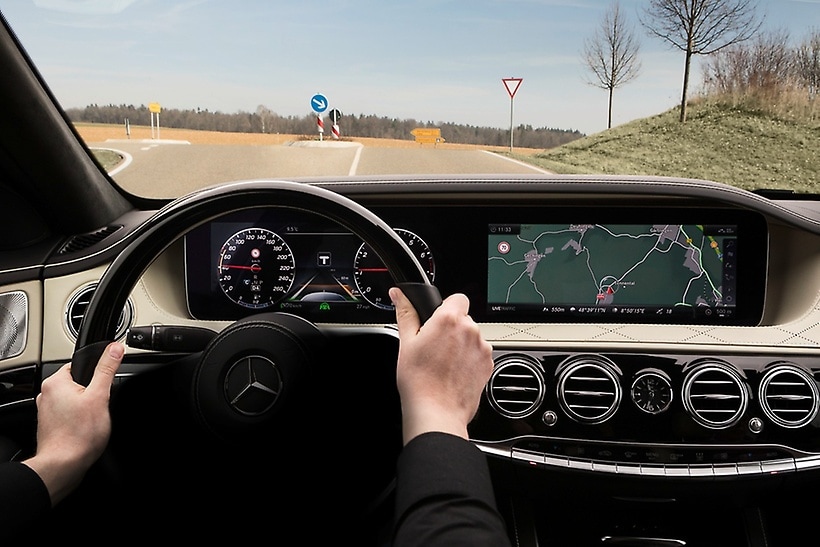 The outgoing S-Class is one of the most technologically advanced vehicles on the market, however, the latest iteration significantly raises the benchmark. Now available at Husker Mercedes-Benz, the 2018 S-Class will have more self-driving capabilities than ever before.
Mercedes-Benz has been steadily working on reaching a breakthrough with autonomous technology, most recently partnering with the electronics and engineering company Bosch. The automaker hopes to soon develop a "Level 5" self-driving car, which is able to handle all driving situations without any human intervention. Currently, the goal is to reach "Level 4," which means a vehicle is able to do most of the driving itself, with the exception of particularly difficult conditions—like bad weather—and unmapped roads.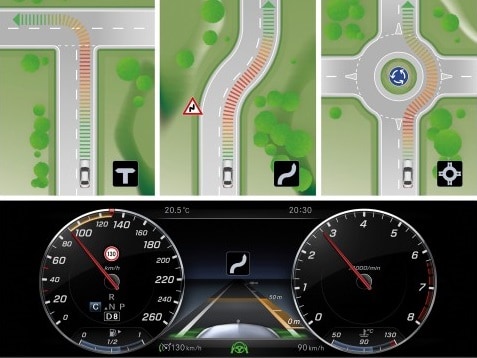 The 2018 S-Class embodies this goal of advancement, taking the luxury sedan's self-driving skills to the next level. Currently, the vehicle is able to handle some driving itself, but it's limited to smooth-flowing traffic without much interference, such as turns, bends or highway ramps. However, that's about to change with forthcoming iteration, which will not only be able to better navigate all of the above situations, but also roundabouts, junctions, toll booths and more.
In order to achieve this level of autonomy, the 2018 S-Class is equipped with a variety of cameras and sensors, as well as map and navigation data, which allows it to detect upcoming changes and adjust its speed for them. While drivers will still need to assist with the steering, they won't need to worry about braking or speeding up.
In addition to this functionality, the S-Class will be able to perform automatic lane changes for speeds from 50-112 mph, read posted speed limit signs, slow down to a crawl in traffic, and automatically brake and steer in emergency situations. It will also add some of the features available on the 2017 E-Class, including Car-to-X Communication and Remote Parking.