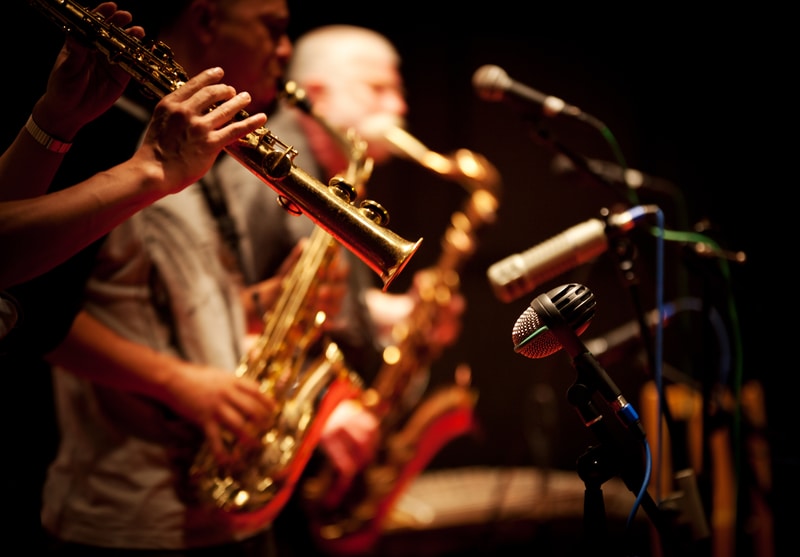 It's officially summertime here in Lincoln, and there's no better season to kick back, relax and enjoy our city's lively jazz scene! Continue reading below to find out how you and your family can see some of the most talented local jazz musicians this July and August.
Capital Jazz Society Presents 2017 Summer Series
From 7-9:30 p.m. on Monday nights, head to Cottonwood Café and unwind with good food and great music. The Capital Jazz Society will host a variety of jazz events, including First Monday Jazz Jam nights where musically talented guests can bring their instruments and play on an open stage. Admission is only $5, so mark your calendars now!
Discover new and established local jazz musicians at the Tower Jazz series! Taking place on Tuesday nights from 7-9 p.m., you and your family can enjoy free outdoor concerts by a variety of artists, including Daryl White, Camille Metoyer Moten, Ed Love Trio and Midnight Mechanism. Don't forget your lawn chairs and blankets!
Lincoln Community Foundation Garden Performance Series
A treasured Lincoln tradition for over 32 years, the Garden Performance Series is back for another summer! On Wednesday afternoons from noon to 1 p.m., spend your lunch break at the Lincoln Community Foundation Garden enjoying awesome local musicians like the Midnight Wanderers, Peter Bouffard Jazz Quartet, Black Eyed Susan and the Lincoln Jazz Ensemble. The concert series is free and open to the public, so don't miss out!