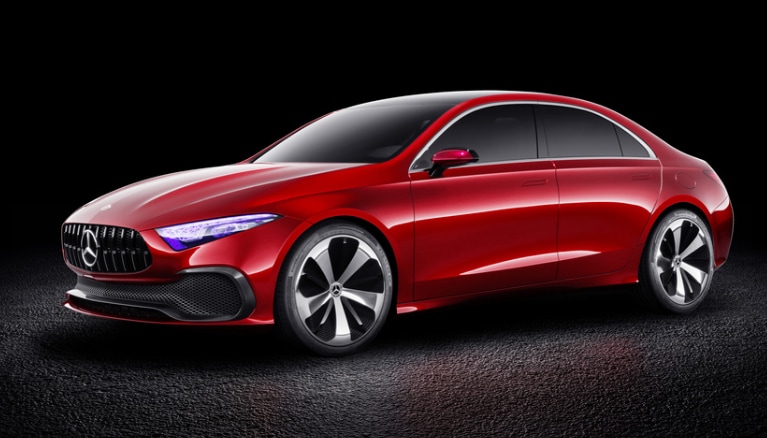 *Concept car pictured
As power and technology evolve, so does our understanding of modern luxury, which means automakers must develop new design languages that elicit inspiration and evoke a meaningful bond between driver and car. Mercedes-Benz's new concept, Concept A, is an exploration of these changing trends, previewing the next generation of their compact luxury segment.
"Our Concept A Sedan shows that the time of creases is over," says Gorden Wagener, Chief Design Officer Daimler AG. "With its perfect proportions and a sensual treatment of surfaces with reduced lines, it is the next milestone of 'Sensual Purity' and has the potential to introduce a new design era."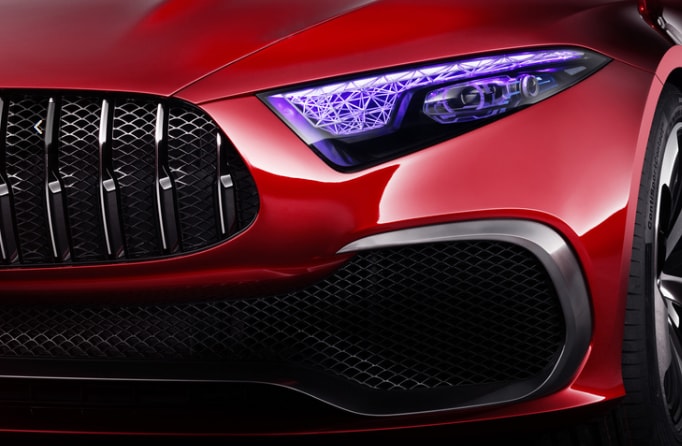 The Concept A is defined largely by its smooth, sculpted body, which is free of deep creases and lines in favor of a lighter, more airy look. However, the concept does not lack definition. From the muscular wheel arches and higher beltline to the aggressive AMG Panamericana grille and sharp LED headlamps, the concept flaunts many eye-catching features that give it the air of confidence that luxury buyers crave.
The concept also blends familiar styling cues, such as a curved body style, short overhangs and low roofline, into its new design language. The result is a premium compact car that is unlike any other luxury vehicle on the market, and is uniquely Mercedes-Benz.
Other noteworthy features on the Concept A are its full-length panoramic glass roof, hood power domes and ultraviolet-painted headlights.