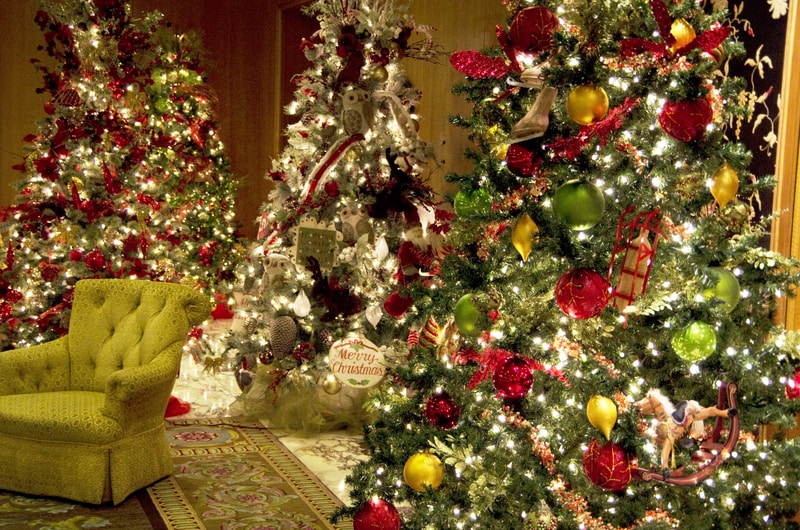 Pinnacle Bank Arena
400 Pinnacle Arena Dr.
Lincoln, NE 68508
Nov. 24-26, 2017
Hours vary by day
When Thanksgiving is said and done, it's time to start the holiday fun! And what better way to kick off the happiest season than by rockin' around the Christmas trees at the annual Starry Nights Christmas Tree Festival?
Kids 1 to 92 will delight in the magic of this beloved Lincoln tradition. From touring a brilliant display of designer-decorated trees and shopping custom-made holiday décor to enjoying live entertainment and free holiday treats, festival-goers will have a holly, jolly time navigating this winter wonderland. Even Santa Claus himself makes an appearance each year!
For the little ones, the festival sets up a Children's Workshop, where they can create take-home crafts, get their faces painted, draft their letters to Santa and participate in story time, just to name a few activities. All of the fun is included with admission—just make sure you bring along a camera to document all of the memories!
In addition to the festival portion, there will also be a formal gala that adults can attend. The gala includes a dinner buffet, live tree auction and a silent auction. For more information on how you can attend this portion of the event, please visit the Starry Nights Christmas Tree Festival webpage.
As usual, all proceeds of this event benefit the People's City Mission, a local organization that supplies homeless and impoverished families with food, medical care and other necessities. Standard festival tickets are only $5 each (children 2 and under are free), and can be purchased at the door.
We hope you join your neighbors at this year's Starry Nights Christmas Tree Festival!