Boosting your car's resale value is important when you're getting ready to sell it to ensure that you earn more of a profit. There are several ways to ensure that your car is more desirable. If you want to increase your car's resale value, there are a few necessary steps to take as the owner.
Repair Imperfections
From the windshield to the cabin, there are likely a few imperfections that are present due to the frequent use of the vehicle over the years. You'll need to improve the car by replacing the windshield if large cracks are present or taking it to a dent repair company if the body has a few dings on it. Making cosmetic fixes can remove years off the age of your car; making it more attractive to buyers.


Detail the Interior
The interior is one of the main areas of the car that potential buyers will inspect to determine its value. Pay attention to dirt and stains on the carpet and seats. Also, smells should be addressed. Buyers are known to pass over a car if there are offensive odors such as cigarette or food smells present. You can use cotton swabs to clean the dashboard and remove grime that has settled between the cracks.


Perform Minor Repairs
It's important to think like a buyer when you are ready to sell your vehicle. For instance, most buyers are not looking to buy a car and then having to make repairs or paying for service work. So it's important to get the tune up, oil change, rotate or replace tires before putting your car on the market.


Keep All of Your Paperwork
It's important to keep all of your receipts and paperwork to ensure that you have a detailed record of the maintenance that has been provided to the vehicle. Store all of your receipts and documents in a file or keep them in the glove compartment to make them easy to access for potential buyers. You can also scan everything digitally to store it on your computer, which can be easy to print out or send to the buyer.


Care for the Tires
Tires have value and should be in good condition when you're ready to sell the car. Wipe down the tires and add products to make them shine, which can improve the look of the vehicle. Tires that don't have a lot of traction need to be replaced to ensure that they drive well and have a proper grip on the road. If you don't want to spend a lot of money to replace the tires, opt for buying a set that are already used to ensure that they still allow the car to have more value without costing as much.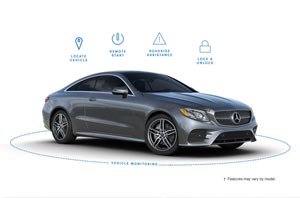 If you want to learn more about how you can boost the car's resale value, you can contact our dealership and speak to a representative. We'll provide you with more information and can also help you browse our large inventory of vehicles on our lot.