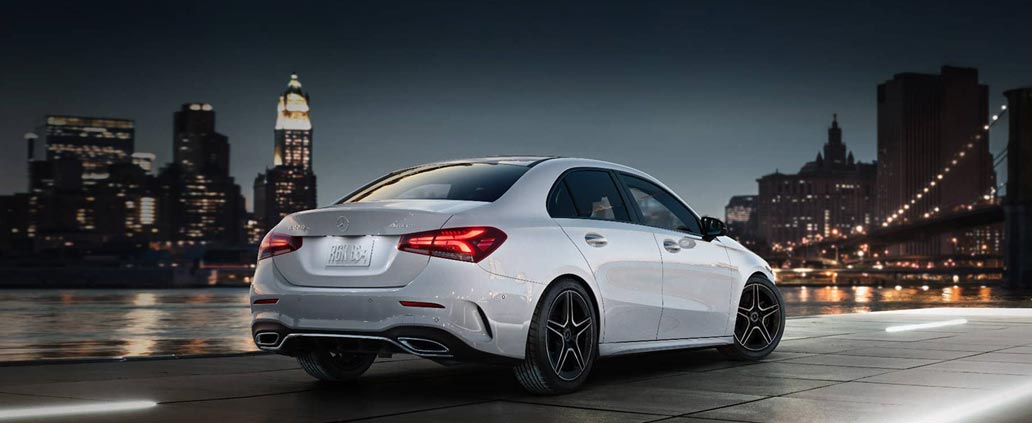 Mercedes-Benz Has Something For Everyone
First marketed in 1901, Mercedes-Benz has a long and rich history of producing exceptional automobiles in every conceivable category. From cars and trucks to buses and coaches, Mercedes has it all covered. With so many options to choose from, you might be wondering which class is best for you. The following is a list of classes to help you determine which is best for you.
There are 4 classes of 4-door sedans. Mercedes-Benz makes the A-Class, C-Class, E-Class, and S-Class. The A-Class starts at $32,500 and is the most affordable sedan.
The C-Class starts at $41,400 and the E-Class starts at $53,500. At the top of the list is the famous S-Class, starting at $91,250.
Mercedes-Benz manufactures 5 models of coupes. Generally coupes are 2-door versions of their class; however, 2 models actually have 4 doors and are called coupes because of their styling. The entry-level coupe is the CLA (4 doors), starting at $33,100. C- and E-Class coupes are the 2-door versions of the sedans, starting at $43,800 and $59,800, respectively. The CLS is another 4-door coupe, and that starts at $69,200. Lastly, the S-Class Coupe is the largest of all the coupes, with a starting price tag of $125,950.
With the popularity of SUVs increasing rapidly, Mercedes-Benz produces 8 different vehicles (including 1 wagon). The GLA starts the collection at $33,950, followed by the larger GLC at $40,700. The GLC also comes in a coupe version, so while it retains the 4 doors already on the GLC, the GLC Coupe is characterized by a sport back tapering c-pillar. The GLE starts at $56,200 and it too has a coupe version, starting at $71,350. The largest SUV is the GLS, starting at $70,150. The iconic G-Class is offered at $124,500. Last but certainly not least, the extremely versatile E-Class Wagon comes in at $64,200.
The last of the main categories of vehicles produced by Mercedes-Benz is the convertibles and roadsters. The C-Class Cabriolet is a soft-top convertible starting at $51,850. The E-Class Cabriolet tips the scales at $67,300, followed by the S-Class Cabriolet at $134,300. Both E- and S-Class Cabriolets are soft-tops. The entry-level 2 -seat roadster is the SLC, starting at $48,950. The SL Roadster begins at $89,150. For the ultimate in high performance, the Mercedes-AMG GT can be yours starting at $124,700.
Each class of vehicles has multiple models within it. There are countless models to choose from, and there is something for everyone. Visit Husker Auto Group today to find the car of your dreams!