Everyone knows Mercedes-Benz vehicles are among those that offer the best performances in the world. As such, there are features that most Mercedes-Benz drivers and owners look forward to experiencing when behind the wheel.
Top Features To Look Out For in a New Vehicle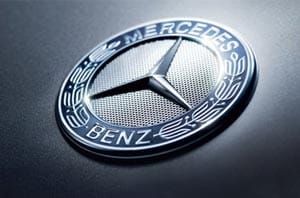 Safety is among the top features that drivers look for in a vehicle. For Mercedes-Benz, drivers like attention assist, active blind spot assist, rear-view camera, lane—keeping assist, and rain-sensing windshield wipers. Drivers and owners also like the advanced braking systems and strategically placed airbags.
Connectivity is also a popular feature of Mercedes-Benz vehicles. Connectivity features include Bluetooth, dual USB audio parts, in-vehicle WIFT/optional, connect weather traffic reports, and roadside assistance.
Drivers also love how Mercedes-Benz vehicles perform. At any year and trim model, Mercedes-Benz designed vehicles with best-in-class performance capabilities. Consider today's four-cylinder twin turbo, and six-cylinder engines that offer great gas mileage and power under the hood. Mercedes-Benz vehicles also come with a six-speed or nine-speed transmission. A 4.7-liter biturbo, V8 engines is also available.
Whatever the year, make or model, a Mercedes-Benz is always sophisticated and stunning. Every model offers new, fresh, and state-of-the-art styling. The company hires some of the best design engineers in the world. Their goal is to always maintain the company's history. People always know when they're in a Mercedes-Benz Vehicle because the vehicle's style goes far beyond just appearance.
One of the best ways to get behind the wheel of a Mercedes-Benz is to schedule a test drive at Husker Auto Group You can test drive for power, safety, and efficiency. Our representatives are always happy to answer any questions and provide information about a vehicle of interest.