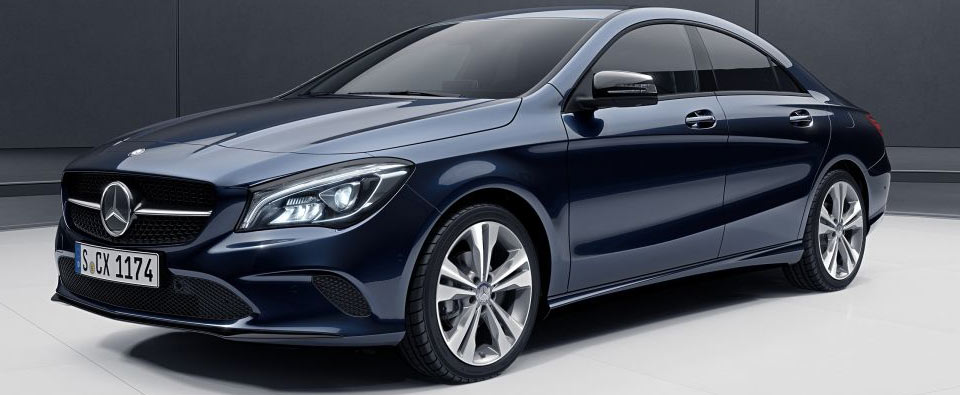 Why You'll Like The Mercedes-Benz Night Package
Mercedes-Benz is synonymous with quality the world over. Known for cutting-edge designs and innovative technology as well as for incredible craftsmanship, Mercedes-Benz is always first to offer the highest levels of luxury and comfort. Following that trend, Mercedes-Benz has begun offering the stylish and fresh new Night Package on a select number of vehicles. In order to upgrade to the Night Package, buyers must have selected the AMG Line Exterior package which is available on many of the most popular Mercedes-Benz models like the CLA, C-Class, E-Class, S-Class, GLC, GLE and others.
The AMG Line has a trendy body styling specific to this series, complete with chrome grille tips and mesh air intakes and many other improvements to the aerodynamic performance of the vehicle. The interior has been updated in addition to the exterior touches; The AMG Line Exterior package has a sports brake system and sport steering wheel, sporty redesigned seats and brushed aluminum pedals.
Mercedes-Benz Night Package
The Night Package has a base of glossy black finish for the grille crossbar trim, windows, and side mirrors. The AMG Line Exterior package also has 18-inch wheels with all-wheel tires with black accents and five spokes each. For those buyers who want an extra splash of style and panache on their AMG Line Exterior equipped vehicle, the Night Package is the way to go. So if you're one for style, flash and luxury, swing by Husker Mercedes-Benz to pick out your new, sporty AMG Line vehicle with the all-new Night Package.