Mercedes-Benz AC Repair in Lincoln, NE
The air conditioning in your car provides great relief from the summer heat as you are out and about enjoying life to the fullest. But, there are a plethora of issues that can cause the air conditioner to malfunction, thus depriving you of this cool air that you look forward to when the summer heat is at unbearable temperatures. Whether it is a minor issue causing your AC to improperly work or a major issue, rest assured our experts will make a fast diagnose and quick repair.
Why is My AC Blowing Out Hot Air?
Low freon is one of the many causes of an AC unit that blows out hot air. This is a quick fix when you take your vehicle in for service. Aside from low freon, warm or hot air blowing from the air conditioner can be the result of compressor or condenser issues, clogged vacuum lines, or even a freon leak.
Why is My Airflow Weak?

Weak airflow even when your air conditioner is turned on the high setting is an indication of trouble. Professional AC Repair techs can properly diagnose the cause of weak airflow and repair the problem. There are several reasons why your unit experience weak airflow. This includes vacuum leaks, problems with the condenser, evaporator coil issues, or even problems with the clutch.
Why is My AC Leaking?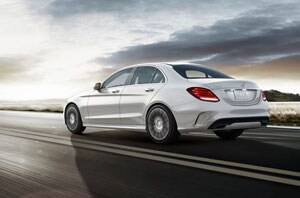 AC leaks are one of the biggest problems driver's experience. A freon leak is a big issue that needs professional attention at once. Not only does it deplete the freon from the vehicle, it is also an environmental hazard. The cause of a leak can be anything from loose gaskets to problems with the valves.
How is an AC Leak Detected?
When you bring in your vehicle to our service center, we'll use state-of-the-art tools and techniques to diagnose the leak and its exact location so we can determine the problem and best ways to make the repair. We use the Black Light technique most commonly but also have a Sniffer device that perfectly sniffs leaks out!
Why Does My AC Smell Bad?
If the AC smells bad, the likely culprit is mold/mildew growth in the evaporator case. A dirty cabin air filter may also be responsible for the bad smells. Either way, we can properly determine the cause and eliminate bad odors promptly. There is too much summer to enjoy to smell bad odors when you turn on the air conditioner.