We'd like to speak with you!
Unfortunately, we can't value this trade as instantly as we planned. We need a little more information before we can provide an accurate appraisal. Don't worry, we're only an email or phone call away!
Your Trade-In Estimate
Good News! We can update your monthly payment amount
Save your vehicle estimate and automatically see how much it will lower your monthly payment!
Is the estimate not what you expected? Send Us a Message
* Indicates a required field
Sending this information to the dealership now will save you time when you get here. We'll have your information on file and you can skip this part of the paperwork!
Your deal summary will also be updated. Make sure you create an account or sign in if you'd like to access it in the future.
Your deal summary will also be updated and accessible any time you sign in to your account.
Don't worry if you change your mind – you can continue to adjust your deal summary at any time.
Where Can I Trade In My Car Near Lincoln, Nebraska?
Are you hoping to find excellent value for your trade-in vehicle in the Lincoln, Nebraska area? It can be a frustrating experience when you try to trade in your pre-owned vehicle. Our dealership always tries to simplify the entire process so you don't have to worry.
Is it too early to trade-in your pre-owned vehicle? Your pre-owned vehicle may have more value than you truly recognize. You may owe more than it's worth. You might also have equity in your trade-in vehicle.
What happens when you owe more than what we quote? We can simply roll over the leftover loan amount into the new purchase agreement. This allows you to get rid of the old vehicle and hop into a new car, truck, or SUV. Why should you have to wait for months or years to get the vehicle you've been hoping to obtain? You shouldn't have to wait. You work extremely hard to make money and make ends meet. Why should you have to put your life on hold because you owe money on a vehicle? You never have to wait with our dealership. Our friendly sales staff can help you figure out what your vehicle is currently worth. We'll provide you with an accurate quote. It's simple.
We'll apply your balance toward the new purchase of a new or pre-owned vehicle in our quality inventory. If you don't have equity, we will simply roll over your previous loan amount into a new purchase. We make it simple and flexible. We want you to enjoy the benefits and perks of a new vehicle. We're here to help with all of your automotive needs.
How Much Is My Car Worth?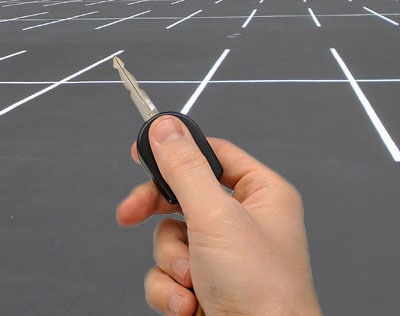 Many customers want to know how much their actual vehicle will be worth when they visit. Did you know you can utilize our online tool to calculate how much your vehicle is worth before you ever visit? It's important to have a rough estimate before you arrive. This allows you to understand what you have to offer in a trade exchange. You can provide very specific information. This will help provide a more accurate estimate.
You can also browse specific vehicles based on how much you can possibly put down. Using our online tool helps you prepare for your visit.
What Can I Trade My Car in For?
Our inventory includes some of the best options in the region. We have various makes and models to choose from. Our inventory is also constantly changing due to the high demand from our customers for incredible vehicles. We stress quality at our dealership. That means if we sell one particular vehicle we bring another vehicle in that is equally outstanding. It might be the specific vehicle you've been hoping to find. Your dream vehicle could be on our lot today, tomorrow, or in a few months. We are always trying to provide our customers with the best choices possible.
You can visit our dealership today to find out more about how your trade-in can impact your next new purchase. You deserve something new today. We're here to help you meet your expectations. You can reach out to us today for more information.