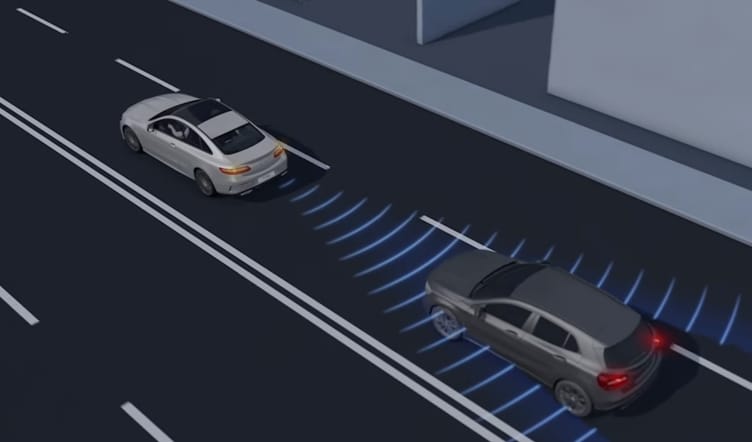 Mercedes-Benz is known as one of the premier luxury automakers. And for the 2019 model year, the automaker is making new strides in advanced safety equipment with an ingenious pre-collision protection system. That system, known as Pre-Safe, is creating a Mercedes-Benz that goes the extra mile to protect the driver and the passenger.
Most safety systems are designed to protect people during an accident such as the airbag system. However, the Mercedes-Benz Pre-Safe System is designed to help protect the driver and passenger when an accident is just about to happen. With the Pre-Safe System, the vehicle uses an array of sensors to detect when a crash is imminent. Seconds before the crash, the vehicle will automatically protect the occupants by tightening the safety belts, making adjustments to the head restraints as well as the passenger's seat. In addition to protecting to making adjustments to the seats and seat belts, the vehicle will also close the windows and the sunroof to prevent debris from affecting the occupants. The vehicle will also emit a sound to protect the occupant's ears from the loud crash of an impact. The overall goal with Pre-Safe is to minimize injury to the occupants of the vehicle. Pre-Safe technology will be available in a number of Mercedes-Benz vehicles as either a standard and available equipment.
Husker Auto Group invites you to test drive our new inventory of Mercedes-Benz luxury vehicles. Our experienced sales team will be more than happy to show you the latest advanced technology in each of our vehicles. But do not delay. Our inventory moves quickly and we would like you to acquire the Mercedes-Benz of your choice.