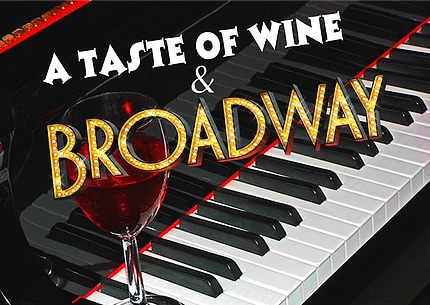 701 P St.
Lincoln, NE 68505
Sept. 15-16, 2017
Doors open at 7 p.m.
Take a melodic journey through your favorite musicals both old and new at The TADA Theatre's popular cabaret series "A Taste of Wine and Broadway." Returning for two nights only, this elegant affair is not one to miss!
Whether you're a Broadway aficionado or are just looking for a unique night out, this limited-run event in Lincoln is worth checking out. As you enter the doors of the theatre, you'll be transported to an intimate, cabaret-like setting filled with some of the most talented singers in Lincoln, all of whom are prepared to wow you. Pick out your wine of choice and find a seat among the round-top tables, then get ready to enjoy a spectacular show.
Tickets to "A Taste of Wine and Broadway" are $15 per person and can be purchased at the door. Seating is limited, so if you're planning on attending the event, it's recommended that you call the TADA Box Office at (402) 438-8232 and reserve your spot.
To learn more about "A Taste of Wine and Broadway" or any of the theatre's upcoming shows, visit The TADA Theatre online now.