What's New For the 2022 Mercedes-Benz ES?
The 2022 Mercedes-Benz E-Class is packed with brand new features that make this car the future of luxury. One such feature, as we mentioned earlier, is the sleek design.
This car has a bold front end and distinctive trunk line that makes it look like something from another world! Another exciting feature of this car is its all-wheel drive. This makes it perfect for driving in the snow or on other slippery roads.
The engine of this car is also worth mentioning! It has a V-12 petrol engine with 608 horsepower, which means you can get all that power under your right foot whenever you want to take off and go fast.
2022 Mercedes-Benz E-Class Trims:
The base trim is perfect for those who want luxury without having to pay too much money. It has stunning alloy wheels that will turn heads wherever you go, along with a sunroof, front seat heating, and an infotainment system.
The mid-trim has even better features than the base model. It comes with a panorama roof along with heated rear seats that will make your journey more comfortable no matter where you are going! The best feature of this car might be its night vision camera, which will make it easy for you to see anything in the dark.
The top of the line trim has all of these features plus even more! It offers plenty of extra perks, like a state-of-the-art sound system that makes every song feel brand new again. You also get an advanced camera that makes it easy to see what is around you when driving in reverse. This car would make the perfect family vehicle!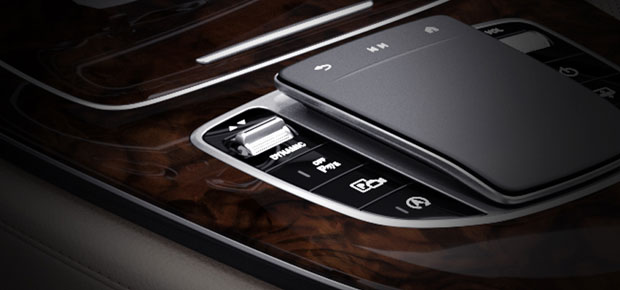 2022 Mercedes-Benz E-Class Technology:
The 2022 E-Class has impressive technology that makes your driving experience even better. One such feature is the touchpad, which allows you to write letters on the screen by gliding your finger across it. This might seem like something small, but trust us when we say that this will make all of your messages sound more sophisticated!
This car also comes with a wide array of safety features. It has advanced cruise control, making it easy for you to avoid any potential dangers on the road.
The car also comes with heated seats to make you feel safe and warm even when driving in frigid weather! The interior itself is stunning, thanks to the innovative design and high-end materials. The seats and dashboard seem like something you would find in a spaceship, but it is more comfortable than anything else that we can think of!
The exterior is sleek and has an aerodynamic design. It also comes with LED headlights, making the car look like it came straight out of a sci-fi movie! These lights are as bright as the sun and will light up the road wherever you go!
Another thing that makes this car stand out is its motoring assistance features. It has a 360-degree camera, allowing you to park your car in tight spots without any troubles easily. It also comes with a side-view camera, making it easy for you to see what's going on.
2022 Mercedes-Benz E-Class Horsepower:
The 2022 Mercedes-Benz E-Class has a V12 petrol engine with 608 horsepower under the hood. This makes it perfect for people who love taking off from a standstill and going as fast as humanly possible.
This car is also suitable for those who live in cold weather climates since its all-wheel-drive option will make it easier for you to get around in snowy conditions and treacherous roads.
The best thing about this car is that it has amazing torque, which means you can take off from any standstill without worrying about spinning the tires! It comes with a 7-speed automatic transmission which makes it easy for you to cruise anywhere you want at any speed. This vehicle also has an electronic power steering, making it easier for you to navigate the road and avoid bumping into other vehicles.
2022 Mercedes-Benz E-Class Safety Features:
The car comes equipped with airbags which will help protect you and your passengers in case of an accident. You can drive safely on high-speed roads since this car comes with plenty of advanced safety features.
The E-Class also has an adaptive suspension system, making it easier for you to drive on any terrain or weather condition. This car also comes equipped with an anti-lock braking system which will help you quickly come to a stop when you need to avoid potential accidents!
This car also has a top-of-the-line braking system which will make you feel safer when driving at high speeds. You can easily stop this vehicle under any circumstances, no matter how fast you are going.
2022 Mercedes-Benz E-Class Comfort and Cargo:
The seats are made out of high-quality leather and come with heating functions. This makes it easier for you to drive in frigid weather without bundling up like an Eskimo! You can also get a massage while driving on the highway.
This car also has plenty of storage space, making it easier for you to carry around lots of cargo. The trunk is spacious, and there is enough room for your friends and family members in the back seat.
The 2022 Mercedes-Benz E-Class is the future of premium luxury cars. It has all the latest gadgets and gizmos to satisfy even the pickiest people looking for a new vehicle.
This car has cutting-edge motoring assistance features, which make driving easier than ever before! For more information on the 2022 Mercedes-Benz E-Class, please visit the following link: huskermercedes.com or stop by your local dealership in Lincoln, NE.
Sorry, we do not currently have any featured inventory on our website.
Please call 844-865-5692 for further assistance.